The process of transferring 13,771 pipelines for transporting oil pipeline from Tianjin port in China began on board the ship MV-CLIPPER AEGINA. The ship set off in mid-November 2020 heading to the port of Al-Khums, where it docked on Monday, January 11, 2021.
Zallaf team has been formed from various departments to supervise the implementation of the transport and handling plan, which relied on the formation of three work teams for each stage. The temporary transportation was prepared by the transport and handling contractor in the city of Al-Khums, and the third party is responsible for receiving these shipments at the El Sharara and Erawin fields site.
The work was carried out for periods over fifteen days to receive the entire shipment without any accidents and damages, with team's commitment to health and safety requirements and with very good professionalism and following all instructions in accordance with occupational health and safety procedures and policies. The transportation and handling process was carried out in stages.
Stage One

Unloading the tubes from the ship and loading them on heavy transport trucks, to go directly with their cargo to the company's land yard outside the port of Al-Khum

s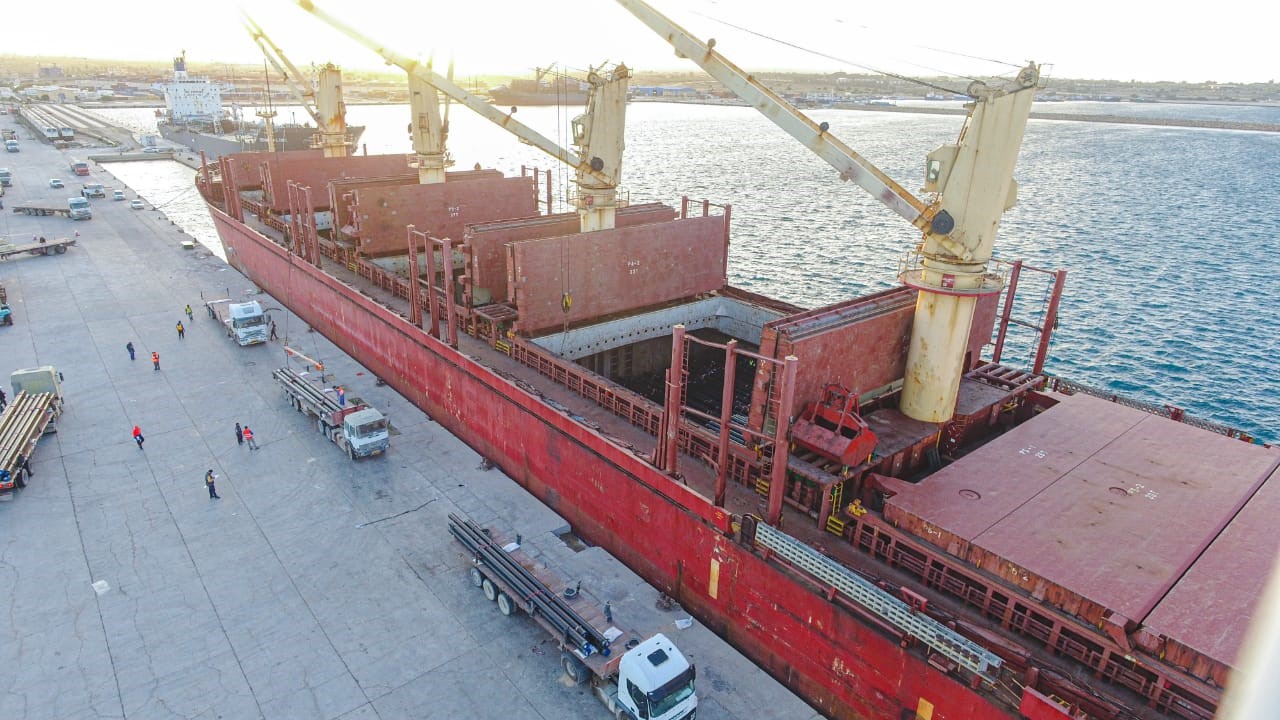 This process took 12 days, equivalent to 5668 working hours and 2885 km, without any work injuries recorded, although the handling of the shipment was accompanied by many challenges, most notably that the technical characteristics of the pipes are characterized by three layers and different sizes 8/6/12 inches.
This process requires accuracy and skill by the handling team to avoid any accidents or damage. It also needs constant follow-up from the supervision team to ensure the safety of the existing work team and the safety of the equipment, as well as the weather conditions factors which was volatile, forcing the work team to stop the handling work more than once Due to the wind speed, which would negatively affect the movement of the cranes, with the commitment to unload the ship's cargo on time in order to avoid paying delay.
Stage Two
The second stage comes by loading the tubes onto heavy trucks after they are assembled and heading directly to the Erawin field.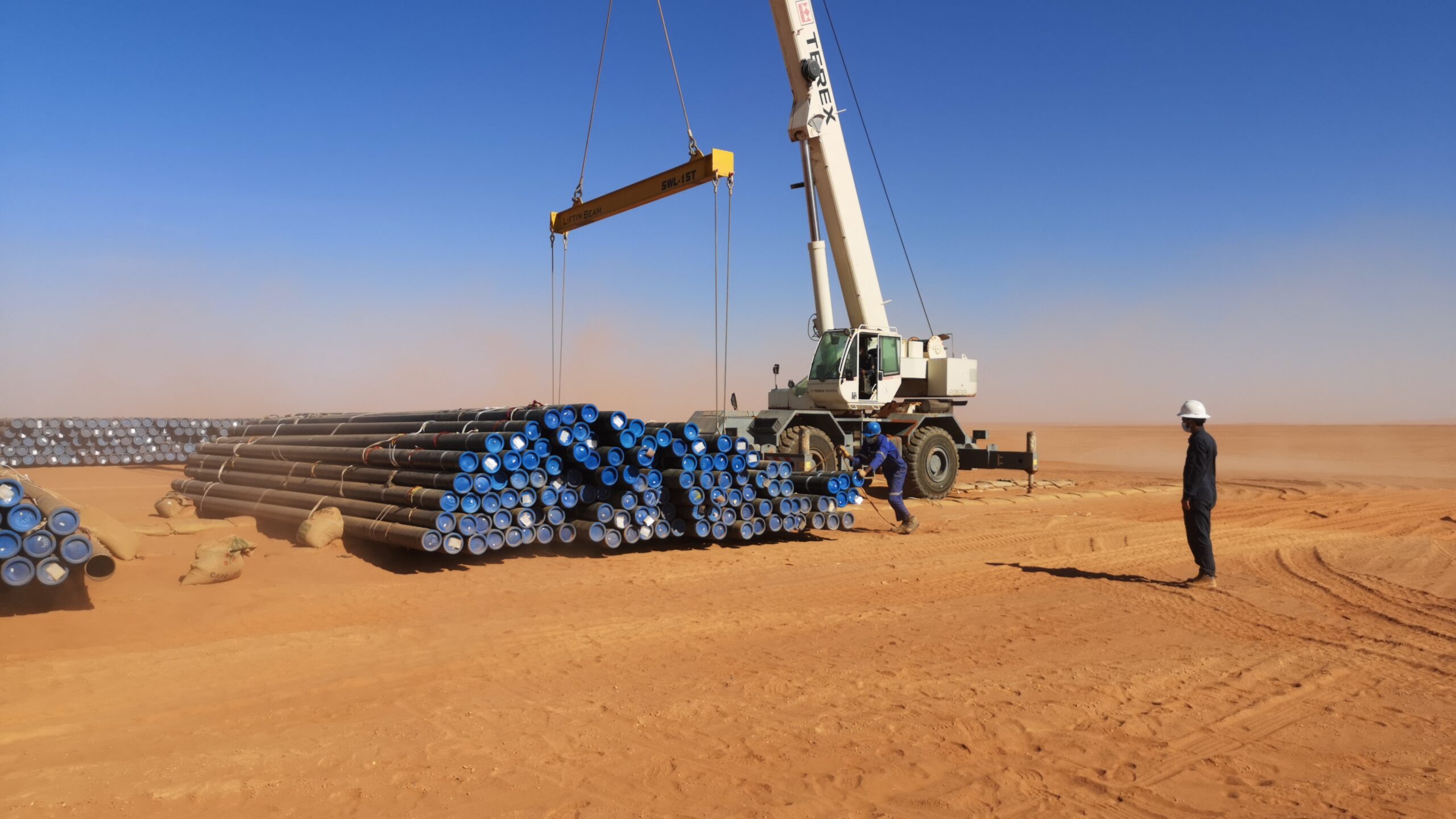 After the assembly was completed, it was taken directly to the company's two sites in the far south of Libya, to the Sharara field and the NC200 station in the Erawin field, after which the operations of connecting the pipes to the two mentioned points began, only some collateral damage recorded in some pipeline.
Production target from the field
These intensive operations come in implementation of the work plan for the development of the Erawin field, which is expected to enter production in November 2022.
About 10,000 barrels of crude oil will be pumped from the Erawin field to the Akakus oil operation's storage tanks for a distance of approximately 100 km, and then pumped to the Zawia Oil refinery.
Pipeline transfers operations