what we do ?
About zallaf
Zallaf will act as NOC's vehicle to develop small and marginal discoveries and fields. NOC also intends for Zallaf to unlock unconventional resources in the Murzuq and Ghadames basins. In addition, establish NOC activities in southern Libya from its base in the city of Sebha.

Sebha-based Zallaf offices will be considering early production facility (EPF) schemes to generate early cash flow from these assets while gaining a better understanding of the reservoir performance and addressing development uncertainties and any legacy risks raised by the previous operators. At the same time, it will be working on preparing complete field development plans for the NOC to approve.
Exploration
Our exploration phase involves the search for oil and gas reservoirs executed by Zallaf's geologists and geophysicists using, for example, seismic surveys "2D and 3D". Coupled with assurance, it will lead to successful exploratory drilling‪, maintain a robust hydrocarbon resources portfolio‪, and increase the country's reserves replacement ratio, thus contributing to Libya's economy.
Development
The entire production scheme is planned thoroughly in advance, and the production plants, infrastructure are then designed and built‪ before starting the production phase. We also use modern and advanced technology to raise oil and gas production rates to achieve our vision and the vision of the NOC.
Production
Throughout the production phase, the service life of the fields varies – they can usually continue supplying for between 10 to 40 years. However, the oil recovery often requires some additional assistance by using water injection over time.
Appraisal
In the evaluation phase, additional information about the area is collected – for example‪, by drilling wells. Therefore, it is imperative afterward to determine whether the field is ready for development or not.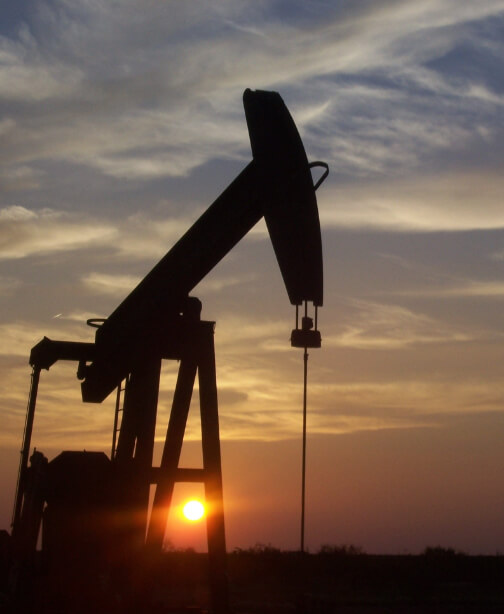 Our Strategy
Our strategy is to develop the discovered oil and gas resources throughout our assigned concessions in a prioritized manner by using modern and advanced technology. Hence, increasing oil and gas production rates to achieve the vision of the NOC in collaboration with local and international companies to increase oil and gas reserves.

Conservation and protection of the environment are fundamentals to how Zallaf conducts its business to minimize the social and environmental impact of exploration and production activities.

Zallaf aims to achieve outstanding environmental performance and continuous improvement with local assets' development, support, and rehabilitation.