NOC reviews with "Zallaf Libya" the second phase of the development of the "Al-Atshan" field
Wednesday 23-2-2022, the chairman of the board of Directors of the National Oil Corporation (NOC), Mustafa Sanalla, met at the NOC's headquarters in Tripoli with the chairman of the management committee Eng. Hussein Abuselyana of Zallaf Libya oil and gas, in the presence of the board member Mr. Abulgasem Shengeer..The meeting discussed the general activity of Zallaf Libya, by presentation addressed the program of work stages of development of the "Al-Atshan" field and the timeline for drilling specific wells to be drilled during the year, and the company's plan to complete the integrated development plan and arrange for development drilling operations and prepare future expectations for gas production to supply the Ubari station with gas instead of crude oil, as the meeting included many inquiries and guidance on the implementation of the project in the best way and in the nearest time. For his part, Mr. Mustafa Sanalla stressed that the NOC pays great attention to the project to develop the "Al-Atshan field" and puts it among its priorities, for several reasons, most notably the continuation of burning of 18 thousand barrels per day of the sharara crude to supply alternative fuel to the Ubari station, which leads to the loss of half a billion annually under current oil prices, in addition to the technical problems incurred by the General Electricity Company.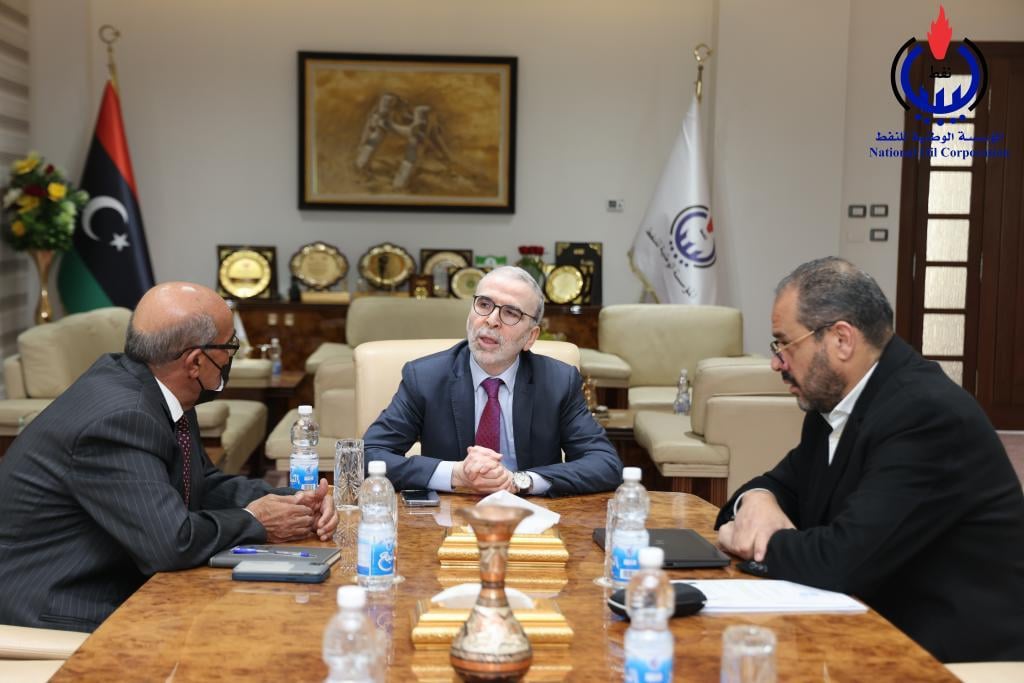 Source N.O.C, Media office.